Shopping Cart
Your Cart is Empty
There was an error with PayPal
Click here to try again
Thank you for your business!
You should be receiving an order confirmation from Paypal shortly.
Exit Shopping Cart
Your On-Demand Business Partner.
| | |
| --- | --- |
| Posted by ACopani on March 5, 2020 at 1:50 PM | |
Recognize that disruptive events like the coronavirus are going to happen again and again...
So it only makes sense to war game or scenario plan against the most probable threats before they happen, not after.
A series of "What If," models can help you plan in advance. For example, assuming your primary supplier shuts down, do you have a network of alternate suppliers? If shipping is constrained, is airfreight a viable option in terms of both cost and volume to be moved?
Here are three scenarios Business should consider as part of their contingency planning via McKinsey.... READ MORE
Arlinda Copani

| | |
| --- | --- |
| Posted by ACopani on May 1, 2019 at 11:40 AM | |
There are many different strategies that your organization can adapt to achieve an advantage over the competition.
They fall into the following categories.
1- Differentiation:
Quality,

Brand name/Reputation,

Customer orientation,

Installed customer base,

Patent protection,

Augmented protection,

Peripheral services,

Technical superiority,

Distribution,

Product line breadth.
2- Low-cost:
No frills product,

Product design,

Raw material source control,

Government subsidy, Locations,

Product innovation/Automation,

Own/Control competitors,

Cash flow management,

Cost containment/Low overhead,

Experience advantage,

Low-cost culture
3- Focus:
Product focus,

Market focus,

Geographic focus,

Customer focus
4- Preemption:
Service,

Product,

Production,

Innovation,

Franchising,

Distribution,

Supply systems,

Customer loyalty
5- Synergy:
Enhanced value,

Reduce cost,

Reduced investment,

Combined resources



Arlinda Copani

| | |
| --- | --- |
| Posted by ACopani on November 15, 2018 at 11:00 AM | |
Read this article if you want to learn more ....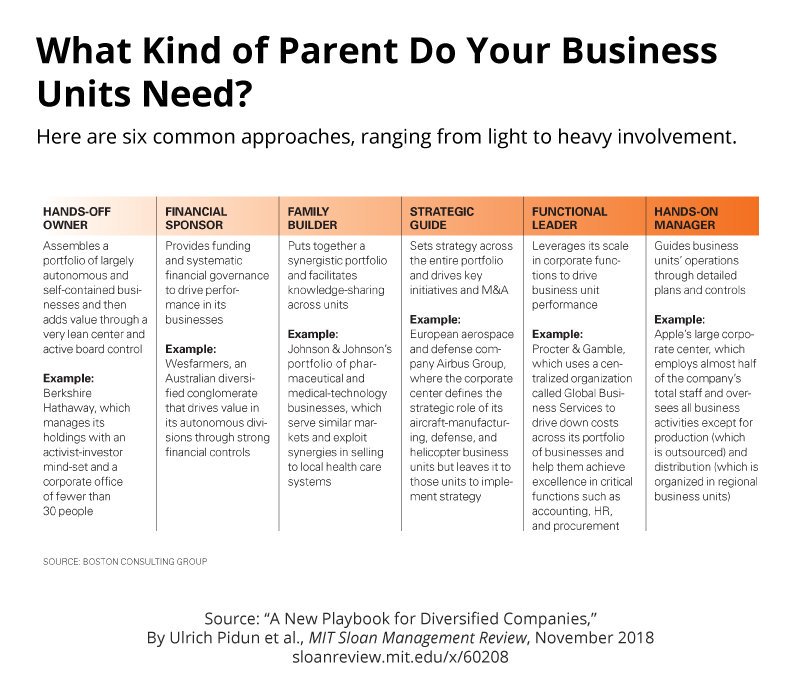 Arlinda Copani
| | |
| --- | --- |
| Posted by ACopani on October 9, 2018 at 11:05 AM | |
Companies with a restricted view of innovation can miss opportunities. A new framework via MIT Sloan Managment Review called the "innovation radar" helps avoid that. READ More...
| | |
| --- | --- |
| Posted by ACopani on August 27, 2018 at 11:50 AM | |
When it comes to setting goals... To be effective, your goals should be:
1. discussed Frequently
2. Ambitious in scope
3. measured by Specific metrics and milestones
4. Transparent within your organization
In short, make sure they're FAST, not SMART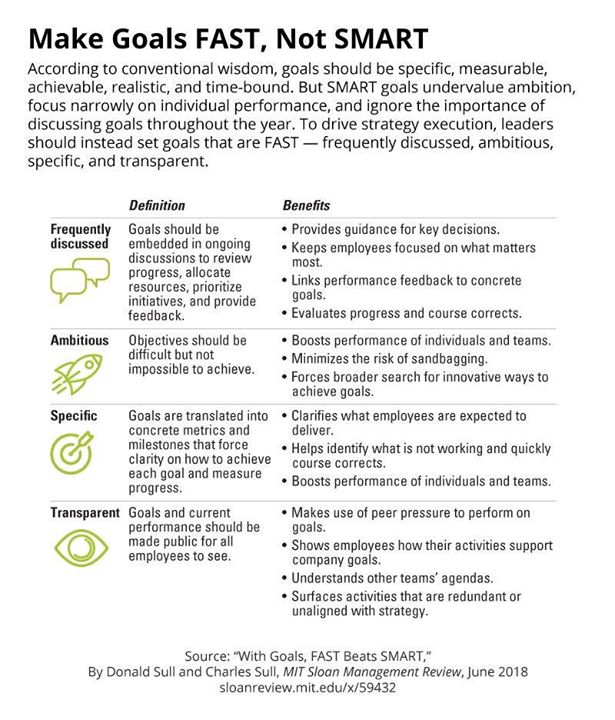 Arlinda Copani

 
| | |
| --- | --- |
| Posted by ACopani on August 10, 2017 at 10:30 AM | |
When targeting one or more segments... your choice should generally depend on several factors. 
What is the existing level of competition and how good at serving customer needs are they? The greater the numbers and better they are able to meet customer needs the more difficult it will be for another business to also be a success.

How large is the segment, and how can you expect it to grow? (Note that a downside to a large, rapidly growing segment is that it tends to attract competition).

Do you have strengths as a company that will help you appeal particularly to one group of consumers? Firms may already have an established reputation.

Are you able to actual communicate with the segment?
Arlinda Copani

| | |
| --- | --- |
| Posted by ACopani on July 26, 2017 at 2:10 PM | |
Re-positioning becomes required when performance drops or doesn't materialize.
Here are four generic re-positioning strategies
Image re-positioning; Only the image is changed

Product re-positioning : The total product offering is adapted.

Intangible Re-positioning: The less tangible aspects of the product are given greater emphasis.

Tangible Re-positioning: Both market and product are adapted.



Arlinda Copani

| | |
| --- | --- |
| Posted by ACopani on April 21, 2017 at 12:30 AM | |
A framework for establishing a strategic supply-chain agenda and then implementing it:
Assess the supply-chain competitiveness of your business by comparing your business objectives against existing capabilities and performance.
Create a vision of the desired supply-chain.
Defines those actions required to close the gap...and assess business' readiness to pursue needed change.
Prioritize the actions and commit the appropriate resouces.

This will give your business a unified strategy and an agenda to achieve that strategy...
Arlinda Copani

| | |
| --- | --- |
| Posted by ACopani on March 30, 2017 at 10:00 AM | |
Business models are used ...
- To capture and communicate your business concept

- To develop and validate strategies, goals, and plans

- To assess a business from a variety of internal and external perspectives

- To integrate strategies and goals across multiple lines of your business

- To establish a common set of perspective and goals to ensure your business model is deployed effectively



Arlinda Copani

| | |
| --- | --- |
| Posted by ACopani on February 20, 2017 at 9:45 AM | |
Always consider the amount of risk you've allowed into the project by asking these questions:
■ Are there adequate resources to complete the project?
■ Are the time estimations accurate?
■ Are there too many concurrent tasks?
■ Are resources spread too thin?
■ Is this a proven plan?
■ Is the plan realistic?
Arlinda Copani

/